Bio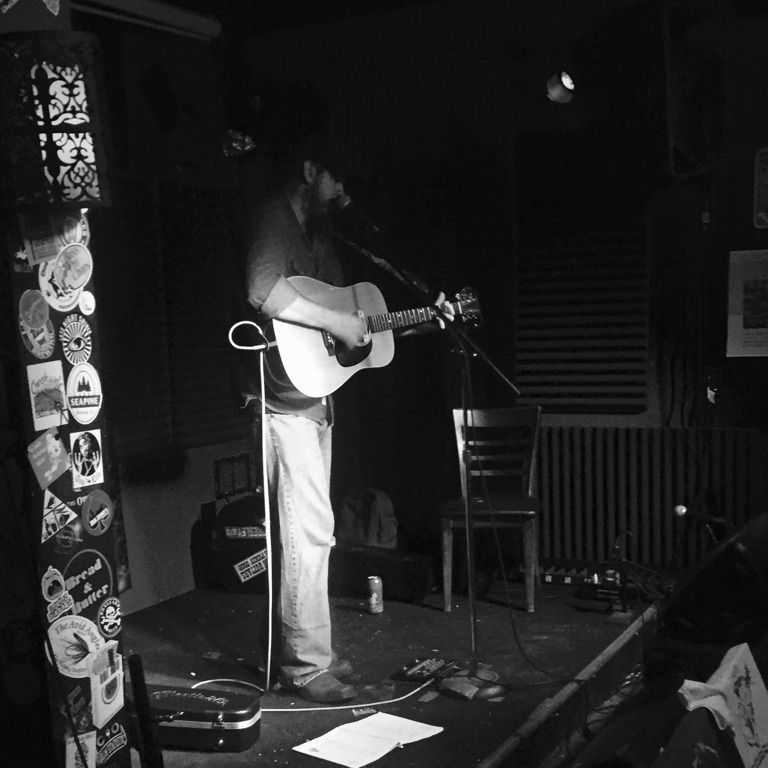 Matthew from the Colonies
Matthew from the Colonies is the current project from the solo artist Matthew Allen.

Hailing from the northern L.A. County town of Lancaster, songs of heartbreak, hope , love , loss and redemption seem to flow seamlessly and naturally from the guitar. With a blend of Americana and the sounds of the 60's and 70's California folk movement, steeped in old country and western music this singer-song writer has found his niche in coffee houses, bars, festivals and stages around the country.
Many years ago, Matthew was wandering through the nighttime desert and as he heard the far off cry of a coyote, the rumble of a train passing in the distance and the breeze passing between the needles of a Joshua tree. In that moment he decided to try and relay this perfection using a guitar his father gave him, and from this beginning the adventure started.  
From the first quiet show to headlining tours throughout the US, Matthew from the Colonies is growing into a must see show when he come through your state. And with over half of the fifty states performed in, it is likely he will be passing through shortly for you. Make sure you sign up for the mailing list to receive updates from the road and follow all of the adventures from the road on his social media accounts. See you on the road !